About Our Leaders
Deacon Keith Fournier – President, Founder and Chairman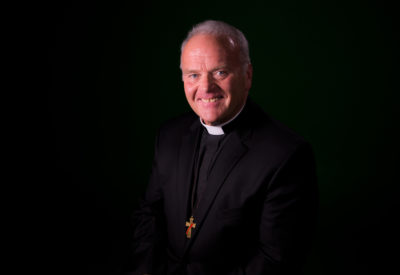 Deacon Keith Fournier is the Chairman of the Board, Founder and President of Common Good Foundation and Common Good Alliance. He is a married Roman Catholic Deacon of the Diocese of Richmond, Virginia.
Attorney Fournier  is a human rights lawyer and public policy advocate of many years. He views his vocational calling as "serving at the intersection of faith and culture", a conviction which flows from his understanding of living the Christian faith as an integrated way of life. He has practiced law for 35 years. During that time he has appeared in multiple cases at the State and Federal level. He also appeared in several cases before the United States Supreme Court on Pro-Life, pro-Family and Religious Liberty concerns. He served as the founding Executive Director of the American Center for Law and Justice in the nineteen nineties. He currently serves as Special Counsel to Liberty Counsel. he serves as the Chief Counsel of the Common Good Legal Defense Fund, a project on the Common Good Foundation.
Deacon Fournier is a graduate of the Franciscan University of Steubenville (Theology and Philosophy, BA), the John Paul II Institute of the Lateran University (Theology of Marriage and Family, MTS), and the University of Pittsburgh School of Law (JD). He is working toward the PhD in Moral Theology at the Catholic University of America and is focusing on the teaching of St. John Paul II. He also holds honorary Doctorates in Humane letters and Divinity (LLD, DD) The Social Teaching of the Christian Church is a division of Moral Theology. Fournier has spent his life and work – in the public square and in ministry – offering authentic, classical and biblically faithful Christian Social Teaching available as leaven to be used for the renewal of human culture.
He has written hundreds of articles on faith, culture and life and eight books. He has also spent his life and ministry in multiple efforts committed to bringing Christians together and healing the wounds of division in the Body of Christ. His work is well known in the broad Christian community. He has dedicated his service to the Lord, first as a lay leader and, for the last eighteen years as a member of the Clergy, to doing all he can to respond to the High Priestly Prayer of the Lord Jesus Christ:
"I do not pray for these only, but also for those who believe in me through their word, that they may all be one; even as you, Father, are in me, and I in You, that they also may be in us, so that the world may believe that You have sent me. 22 The glory which You have given me I have given to them, that they may be one even as we are one, I in them and You in me, that they may become perfectly one, so that the world may know that You have sent me and have loved them even as You have loved me." (John 17:20-23)
Deacon Fournier and his wife Laurine have raised five children and have seven grandchildren. They reside in Chesapeake,Virginia.
Father Randolph Sly – Chaplain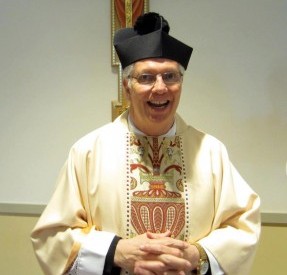 Father Randolph Sly is a Catholic priest with the Personal Ordinariate of the Chair of St. Peter, serving as Chaplain of the St. John Fisher Catholic Community of Northern Virginia and as a priest in residence at Our Lady of Hope Catholic Church. He is also the owner of WriteView Communications, LLC, which specializes in content development for web, video, multi-media, speeches, books and print.
Raised in The Episcopal Church, Fr. Sly has spent over thirty years in parish and denominational ministry, serving churches in Michigan, Oklahoma, Kansas, and Virginia. He became a member of the Wesleyan Methodist Church during college and later served for as a pastor as well as in media and communications specialist. He later joined a new Anglican jurisdiction, the Charismatic Episcopal Church (CEC), where he was ordained a priest and later consecrated a bishop. He last served as the Archbishop of the Eastern Province and Supervising Archbishop of the International Office of Communications.
In November 2006, he resigned from the CEC and, along with his wife, Sandy, was received into full communion with the Roman Catholic Church. He was ordained as a Catholic priest with the Personal Ordinariate of the Chair of St. Peter, the new jurisdiction for former Anglicans established by Pope Benedict XVI in June of 2012.
During his more than three decades of ministry, he has been a popular speaker for churches and Christian organizations, both nationally and internationally, in the areas of spiritual formation and renewal, Biblical studies, pro-life, the family, worship and liturgy, pastoral ministry, leadership development and interpersonal communications.
Fr. Sly is a graduate of Spring Arbor University (B.A.), Asbury Theological Seminary (M.Div. with honors), and pursued Ph.D. studies in Education at Kansas State University. He was awarded a Doctor of Divinity Degree (Honoris Causa) from Holy Trinity Theological College and Seminary. Prior to his call to ministry, he worked in radio as a disk jockey and broadcast journalist, as well as in television broadcasting and in multimedia.
Continuously involved in the field of communications and the media, he has produced radio, TV, film, video, and multi-image presentations for many national Christian and secular organizations. Fr. Sly is also a published author, has written for a number of national periodicals, and was a major contributing editor and author for the multi-volume series The Complete Library of Christian Worship by Robert Webber. As a communications specialist, he also has over 50 multi-media and film scripts and hundreds of radio/TV commercials to his credit. He was named three times as one of the "Outstanding Young Men of America," appears in "Who's Who in Religion," and elected to be included in "Who's Who" for 2005 and subsequent years.
Fr. Sly and his wife have three grown children: Dena, Deborah, and David, all of whom are married, and eight grandchildren. They live in Potomac Falls, VA, a suburb of Washington D.C. He is a Fourth Degree Knight of Columbus, a Past Faithful Navigator and currently serves as Faithful Friar for his Assembly.
Deacon Darrell Wentworth – Director of Awakening the Domestic Church Project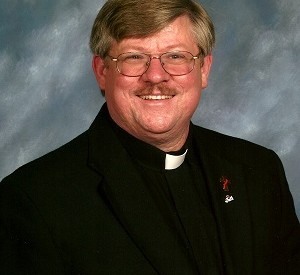 Deacon Darrell Wentworth was ordained to the order of Deacon in the Catholic Church in 2003 in the Diocese of Richmond, Virginia. His ministry focuses on adult evangelization, spiritual maturity and Christian Unity. He is co-founder of the Spiritual Direction Academy of Virginia, a member of the ecumenical Charismatic Leaders Fellowship, a member of the Awakening America Alliance and the Ecumenical and Clergy Liaison for the Catholic Fraternity's North American Region.
Deacon Wentworth has long been active in the Charismatic Renewal movement in the Catholic Church and in fostering alliances with other ecclesial movements within the Catholic Church. he is also well known for his work across Christian confessional lines, bringing Christians together in missionary activity.
Deacon Wentworth serves as the founding director of the Awakening the Domestic Church Project, a 4 year foundational faith formation process which is designed to help lead adult Christians into spiritual maturity, able to discern the Lord's plan for their lives through living in intentional committed Christian relationships and willingly embracing their place in the call to Christian discipleship and mission.
The Awakening the Domestic Church Project is an outreach of the Common Good Foundation and works in collaboration with the Catholic Fraternity and other like minded associations and movements which are concerned with defending marriage and the family as the first cell of the Church and the society. The Project defends marriage as solely between one man and one woman, intended for life, open to life and formative of family. Deacon Wentworth is married to his best friend, Geriann. They have five children and three grandchildren.